Why Manta Ray Bay Resort?
Manta Ray Bay Resort & Yap Divers is a small, family-owned, luxury hotel on the pristine island of Yap in the western Pacific Ocean – operating since 1986.
Serving only 1,000 divers a year, we offer our guests crowd-free dive sites and VIP service, spa treatments, home brewed beer and a unique bar/dining experience onboard our 100+ year old Indonesian Schooner, The Mnuw, moored in front of our resort.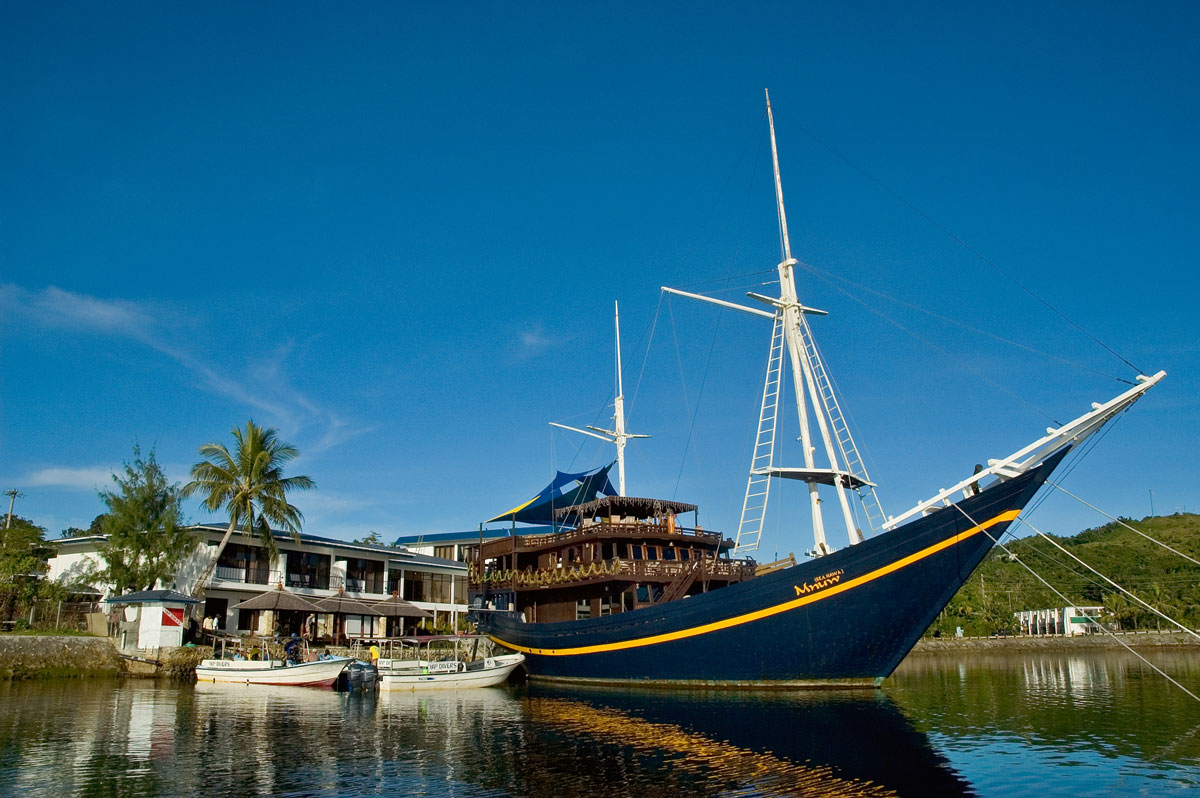 Manta Rays & Much More
Yap has a resident population of manta rays and several shallow cleaning stations where divers can see mantas year-round. And, Yap is more than just mantas! We have great blue water diving, shark diving, wall diving, critter diving, black water diving and large schools of big game fish!
Accommodations, Amenities & Services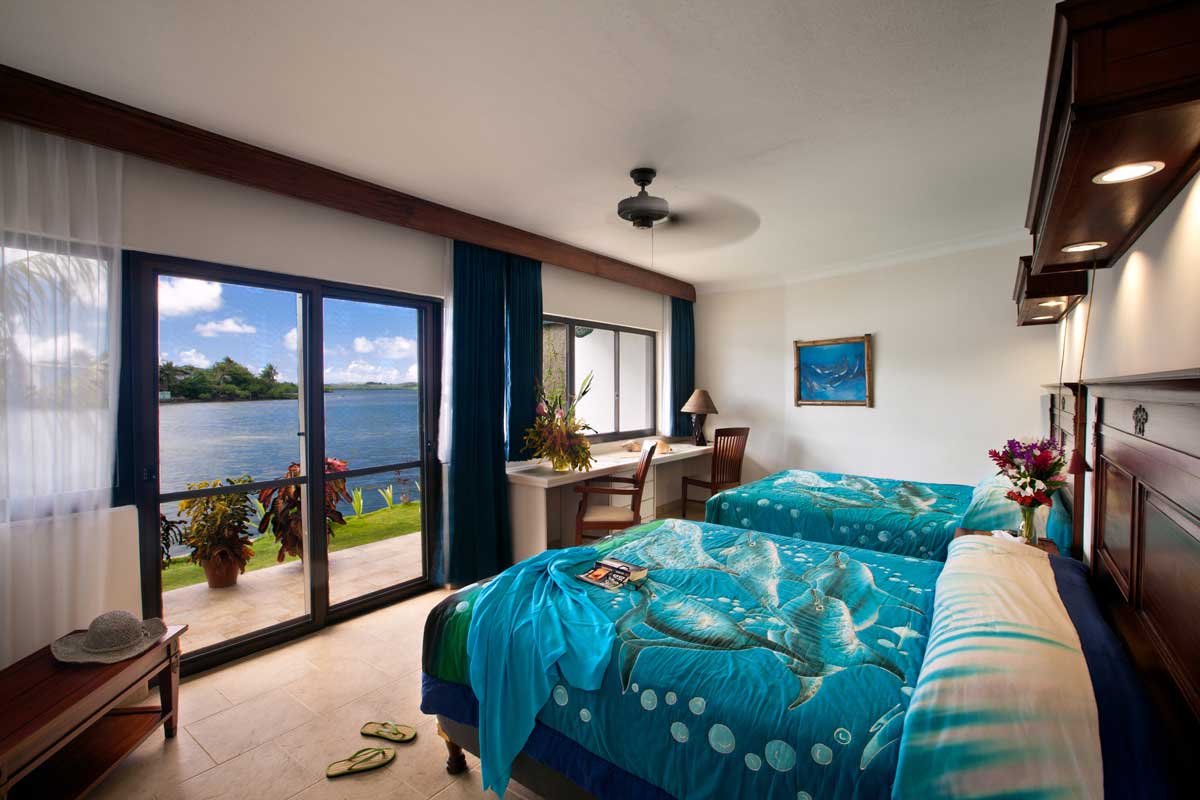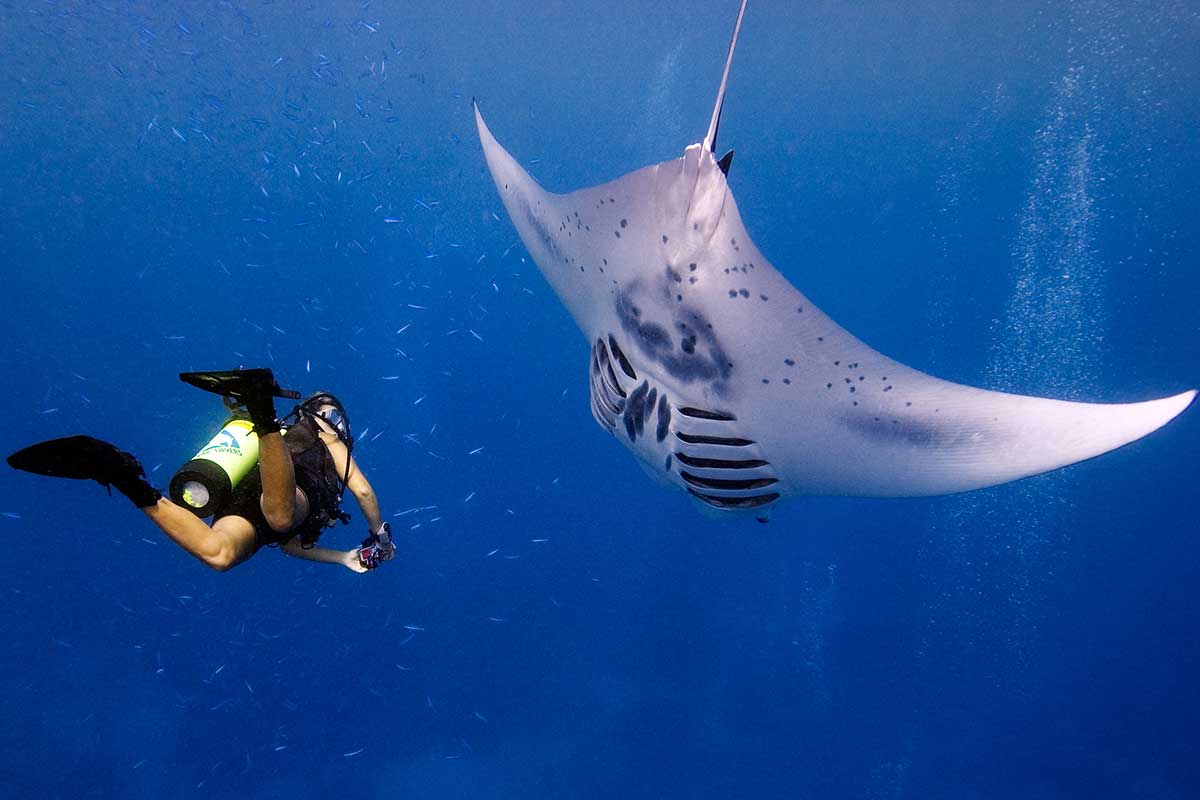 Stay / Dive
7 night stay
5 days of Diving
Starting at $1,799 (USD)
Location
The Manta Ray Bay Resort & Yap Divers is located on the pristine island of Yap in Micronesia. Yap is located at the tail-end of the Mariana Trench in the Pacific Ocean; south-west of Guam, south of Japan, east of the Philippines, and north of Indonesia.
Getting Here
Getting to Yap can be tricky. Visit our Getting to Yap page for information on how to get here from anywhere on the globe. Or, Ask Bill! for flight help!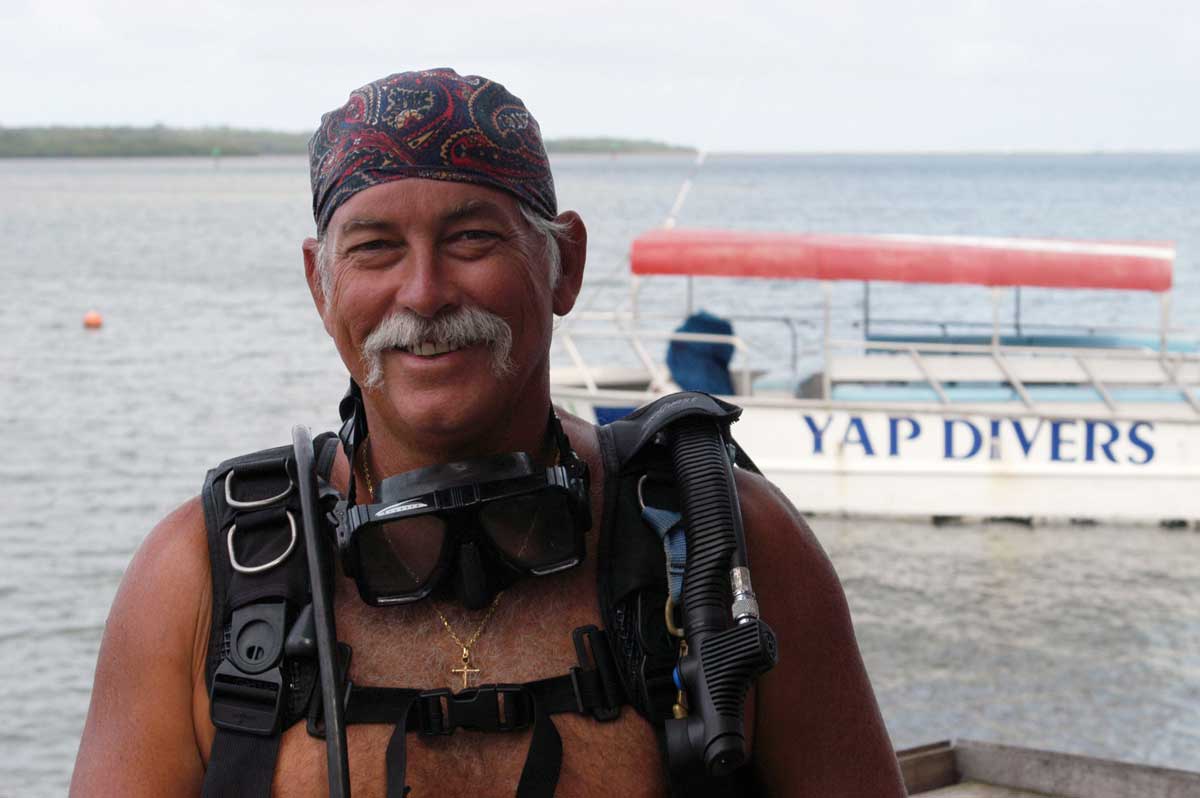 Bill Acker & family
Bill Acker, founder of the Manta Ray Bay Hotel and Yap Divers is proud to share his love of Yap and diving with guests from all over the world. A resident of Yap for almost 30 years, Bill is eminently qualified to make your Micronesian dive experience one that you'll never forget.
A Very Impressive Operation
A very impressive operation, one of the best dives I have ever had and a consistently pleasant and professional staff. Congratulations and thanks.