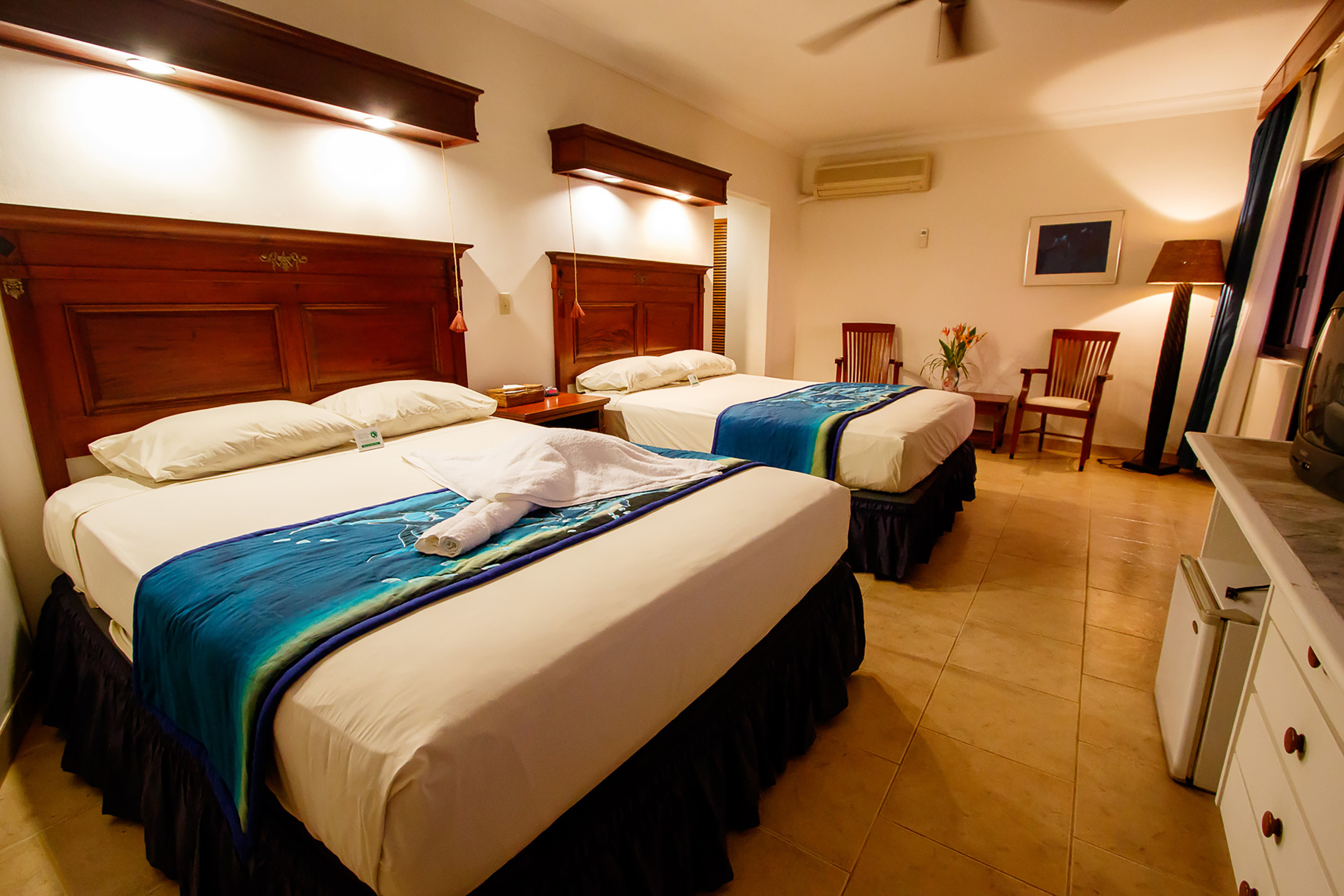 Room 101 – Spotted Dolphin
This 346 sq ft. Ocean View Room with private garden was completely remodeled in November 2009 with all new tile, bathroom fixtures and furniture.
There are 2 queen size beds with individual built-in reading lights, air-conditioning, ceiling fan, large shower with hot & cold water, built in hair dryer, refrigerator, international direct dial phone, Internet access, color TV with DVD player, tile floors, large wardrobe with drawers, shelves, removable rattan hangers and large marble work desk.
Each room at the Manta Ray Bay Resort is themed to correspond to a sea creature you may encounter on your dives.
This Room Features:
346 sq. ft.
Ocean view with private garden balcony
2 queen sized beds, American standard
110V Outlets
IDD Telephone
Air Conditioning & ceiling fan
Color TV with DVD player
Potable in-room hot & cold water
Experience our Spotted Dolphin room…